Albendazole 300mg Bolus is a broad-spectrum anthelmintic agent for cattle and sheep and poultry.
Albendazole 300mg Tablets is benzimidazole, with broad spectrum Deworming effect.
Nematodes are sensitive to them, and they also have a strong effect on tapeworms and worms,
which are not effective for schistosomiasis.Used for animal and poultry nematode disease,
tapeworm disease and trematodiasis disease. Animal Albendazole 300mg Bolus is for oral use.
The use of albendazole in early pregnancy may be associated with teratogenic and embryonic toxicity.
Albendazole Tablets Sheep is not used in dairy cows and is not used in the first 45
days of gestation.
Composition:
Each bolus contains: Albendazole 300mg
Pharmacological action:
Albendazole Tablet 300mg is a benzimidazole anthelmintic. This mode of action is similar to other
benzimidazole anthelmintics. Albendazole is an effective anthelmintic; it is well absorbed from the
gastro-intestinal tract and has little side-effects. Peak plasma concentration can be reached in
2-4 hours after administration, and can maintain for up to 15-24 hours. Albendazole is mainly
excreted through urine, 28% of administered dose would be excreted within 24 hours, and
47% in 9 days.
Therapeutic indications:
Albendazole 300mg Tablets has broad spectrum anthelmintic activity. It is indicated for
gastro-intestinal parasitic infections from roundworms, hookworms, pinworms, whipworms,
threadworms and tapeworms.
Administration and Dosage:
Albendazole Tablets Sheep
For horses: 5-10mg/kg of body weight for oral dosing
For cattle, sheep and goats: 10-15mg/kg of body weight for oral dosing

Side-effects:
Normal therapeutic dose will not cause any major visible side-effects in cattle or other big animals;
small animals such as dogs when given the maximum dose may present anorexia.
Cats may present hypersomnia, depression and anorexia.

Precautions:
1 Long-term continuous use can cause drug resistance and crossed drug resistance.
2 Do not use during pregnancy. Especially for the first 45 days of pregnancy.
Withdrawal period:
cattle 14 days, sheep and goats 4 days, 60 hours after weaning.
Storage:
keep in closed and sealed containers.
Shelf-life: three years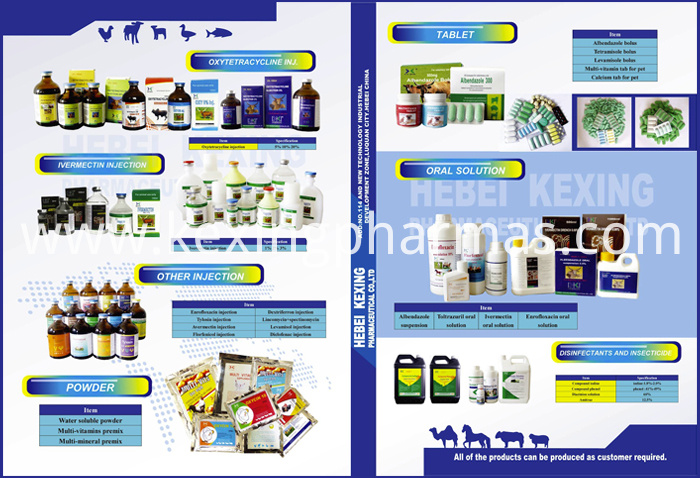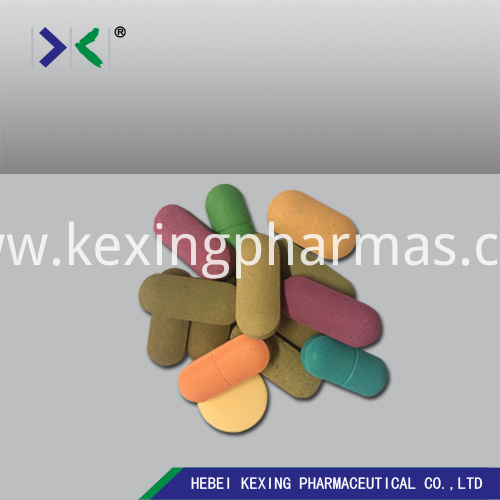 Looking for ideal Albendazole 300mg Bolus Manufacturer & supplier ? We have a wide selection at great prices to help you get creative. All the Albendazole 300mg Tablets are quality guaranteed. We are China Origin Factory of Albendazole Tablets Sheep. If you have any question, please feel free to contact us.